In the late 1950s, the Castle of Arta, as well as the whole city were included in the general tourism development program of Greece after the Second World War. The hotel Xenia was built, in the center of the Castle, while the configuration of the surroundings was held. The study and supervision of the project were conducted by the architect Dionysios Zivas and the construction was completed in 1960.
The hotel was characterized as a sample of modernism in Greece, combining elements of Greek traditional architecture. The interior of the Castle with this construction and its invasive configuration was integrated into the urban zone.

For about thirty years, it was operated as a tourist attraction, but also as a place of recreation and walking for the inhabitants of the city. Simultaneously, the interior of the Castle was highlighted, and the hotel Xenia, which, as a living part of the social life of the area, became a destination of entertainment for the residents and visitors of the city. By the mid-1990s, it stopped providing services.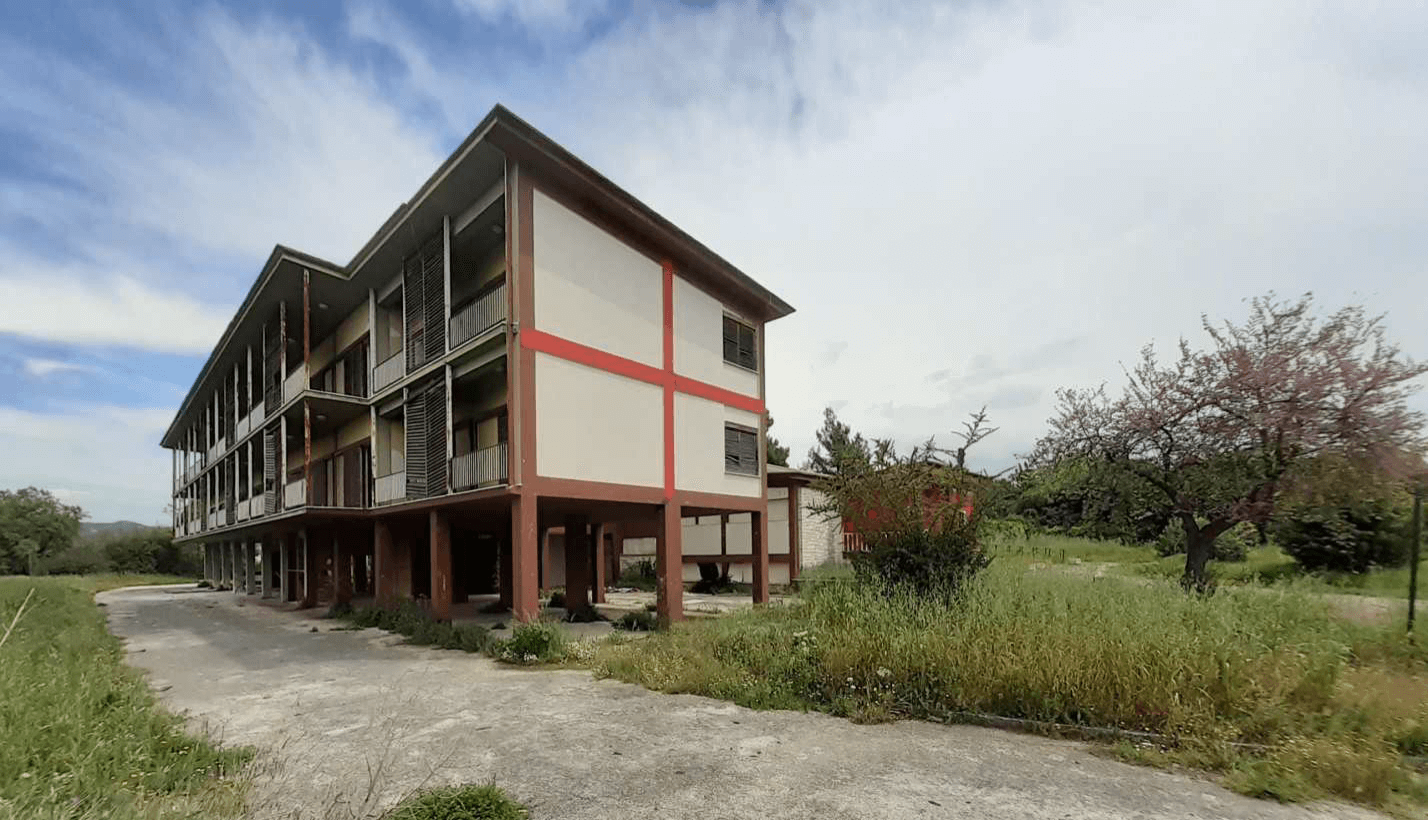 The Xenia Hotels, are important and internationally recognized examples of modern architecture in post-war Greece and part of the modern cultural-architectural heritage of the country and its history. Designed and built by GNTO in the late 50s and 60s, they were planned in order to offer high quality accommodation, but also to indicate to the private entrepreneurs the desired level of the new hotel units, which should be built in order to develop the tourism as the new lucrative economic activity to which the state intended. The architectural elite of the 60s and 70s, important names of Greece with international impact, were recruited for the design of Xenia. Aris Konstantinidis, Dimitris Pikionis, Charalambos Sfaelos, Krantonellis, Zivas put their signatures on the most interesting buildings that looked like architectural islands in the residential chaos of post-war Greece.